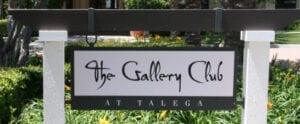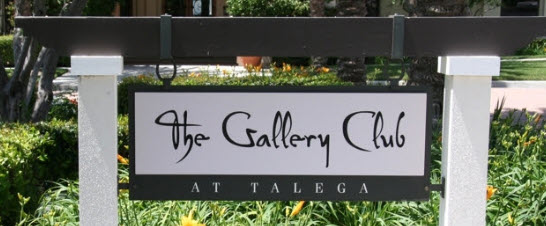 Stay At Home
The "Stay at Home" order has been extended until further notice per the Director of California Department of Health. Unfortunately, this means we cannot open the clubhouse or club facilities yet.
Please note that all Gallery & TMC sign-ups and events are canceled until further notice.  The Gallery & TMC will send an email blast when sign-ups and events may resume.
Contractor Constraints
We know there are some that are having work completed on their home and we ask that you please remind your contractors of a few things.
Contractors may only work Monday through Saturday from 7 AM to 5 PM. They may not work on Sundays or Holidays!

Contractors may not leave their equipment or building materials in the street, sidewalk or in the turf.

Contractors may not block the sidewalk/ driveway canopy or mailbox.

Contractors and music must be at an appropriate level that does not interfere with a resident's quiet enjoyment.
Stay Cyber Safe during COVID-19
The OC Sheriff published this article that we thought we would share. - Article Link 
We understand residents want to educate themselves with the latest and most accurate information on COVID-19 to keep themselves and their loved one's information safe. Unfortunately, there are scammers who look to capitalize on such situations and attempt to steal or exploit personal information.  The Sheriff's Department has seen an increase in malicious emails, mobile applications and websites promoting fraudulent COVID-19 information. However, there are things you can do to protect your personal information.
Avoid clicking on any email, text or other digital communication that contain the following:
Messages that have CDC or COVID in the email address, but aren't from a trusted agency.

Emails that appear to be from a known source, but the body contains a link and a short message with a tone of urgency

Emails with subjects requiring "immediate action"

Third-party apps or websites that advertise they have the latest COVID-19 information

Text messages containing only a link with a title advertising important COVID-19 information
Remember: For the latest official information on COVID-19, visit trusted sources such as the Centers for Disease Control and Prevention or World Health Organization. For local updates, visit the Orange County Health Care Agency.
Spoofing Calls
The Gallery staff advises our residents of projects via email blast and mail. We do not call owners individually.  Robocalls can mimic numbers and the Associations name to display on the caller ID. Please do not engage in conversations with these scammers.  When owners engage in conversations and state names of management staff or neighbors this gives them more detailed information to scam the next caller. Please hang up the phone immediately. NEVER give your Social Security number to an unknown caller. Review Previous Email Blast on Spoofing Phone Calls.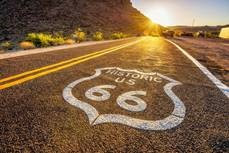 Grooves in the road on Route 66 play "America the Beautiful."
New Mexico's Department of Transportation decided to spruce up a desolate quarter-mile stretch of Route 66 between Albuquerque and Tijeras. Grooves were added in the road that plays music when you drive over them going the speed limit of 45 mph. The grooves work just like the rumble strips, which vibrate your car if you drift out of your lane. These particular strips are positioned to create different pitches when you drive over them, and if you do, you can clearly hear "America the Beautiful" play through the vibrations in your car's wheels.