Weekly Update & BOD Agendas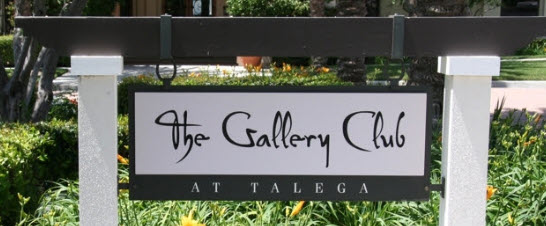 We hope everyone is doing well! If you're like me, your homes are sparkling clean and over-organized.
Clubhouse to Remain Closed
It appears the Stay at Home order has been extended until the end of April, therefore the clubhouse and club facilities will be closed until the order has been lifted by the Governor.
Board of Directors Meetings
There will be a BOD meeting on April 7, at 4:30 PM held via Zoom.
Click to view the agenda.
Click to join the Zoom Meeting.
Or you may call in: 1-669-900-9128 Meeting ID: 585 767 649
Also, The Ad-Hoc Website Committee will be holding a working meeting with the Board of Directors.  This meeting will be held on April 8, 2020, at 10 am via Zoom.
Happy Hour in the Street
Remember, if you're going to meet in the street for Happy Hour please practice social distancing of 6-10 feet apart.  You should not be sharing anything with your neighbors.
Association News
Please know that due to the recent wet weather the Landscape crew is 7 days behind schedule. They are working to get caught up.  Mowing is now weekly on Thursdays.
The management staff is accepting phone calls and emails but please remember we are not meeting with owners.  New owners can contact management to have new documents sent via email or by mail.  We cannot issue replacement keys or fobs at this time.
Fun Fact
The Apollo 11 crew used hundreds of autographs as life insurance. Neil Armstrong and the Apollo 11 crew faced the real chance that they wouldn't return from the moon safely, leaving their families without financial support. Due to the extreme danger that they were about to face, they couldn't take out life insurance policies. So instead, they signed hundreds of autographs, which their families would have been able to sell if they didn't make it home. Luckily, those life insurance autographs weren't needed. They do, however, show up in space memorabilia auctions today, selling for as much as $30,000.

Let's Play Jeopardy:
Category: Bones
Q#1: Lifesaving chest compressions during CPR can sometimes cause a fracture of this, AKA the breastbone?
Category: Film Analysis
Q#2: In a 2013 film Tom Hanks takes Alabama to sea & must figure out how to deal with unexpected guests?
Category: Colonial America
Q#3: Claims that authorities had not done enough to protect against Indian attacks encourages this 1676 rebellion?
Category: Comedia Dell'arte Characters
Q#4: This braggart appears in Bohemian Rhapsody-- could he do the fandango?
Good Luck! We will reveal the answers on Thursday.