The Talega Gallery Community Association is a Homeowners' Association (HOA) which is governed by a set of governing documents which are Articles of Incorporation, CC &R's, Bylaws, and Rules & Regulations.
The purpose of these documents is to govern the operation of the association and describe the requirements and limitations about what you can do with your property. The governing documents are intended to protect, preserve and enhance the property values in the community.
Gallery residents are also subject to the governing documents of the Talega Maintenance Corporation which oversees the Talega development at large.
This partial list includes some of the topics referenced in these documents:
Age Restrictions

Rental Restrictions

Landscape Changes

Parking

Vehicles

Pets

Architectural Changes

Use of Clubhouse Common Facilities and Amenities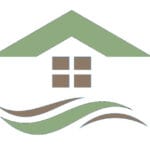 The seller or seller's agent is responsible for providing CC&Rs, Bylaws, and Rules and Regulations.  The seller may request copies from the Gallery Management Office for an applicable fee.
Potential residents are encouraged to review these documents prior to entering into a legal agreement.
If you have closed escrow and are about to become a Gallery resident, please contact the Gallery Office.
They will help smooth your transition into the neighborhood, provide access to the Gallery website, help register and safelist your vehicle, and assist you with important paperwork.
Email or Call (949)361-4685